Join us at our new taproom in Algoma!
BEER!  Join us at our new Algoma taproom location at 202 Clark Street for a line up of 16 Ahnapee brews on tap, and an attached a patio overlooking Lake Michigan!  Several of the brews on tap are experimental brews that push the boundaries of flavor, while others focus on true-to-style flavors and aromas.   We also have our staple year-round brews like Little Soldier, Two Stall, Hail Mary Helles and Cherry Mechanic that have stood the test of time.
FOOD!  We have some small quick snacks for purchase, which include "trail mix" type snacks ranging from sweet to savory, chips, pretzels and beef jerky. That said if you are hungry for a meal you're welcome to carry in food from a local restaurant or the grocery store deli.  To wash it down we of course have beer and we also carry soda, water and a selection of hard seltzers, so no carry-in's of beverages are allowed.

We're open 7 days a week, year round!  We'll see you in the garage!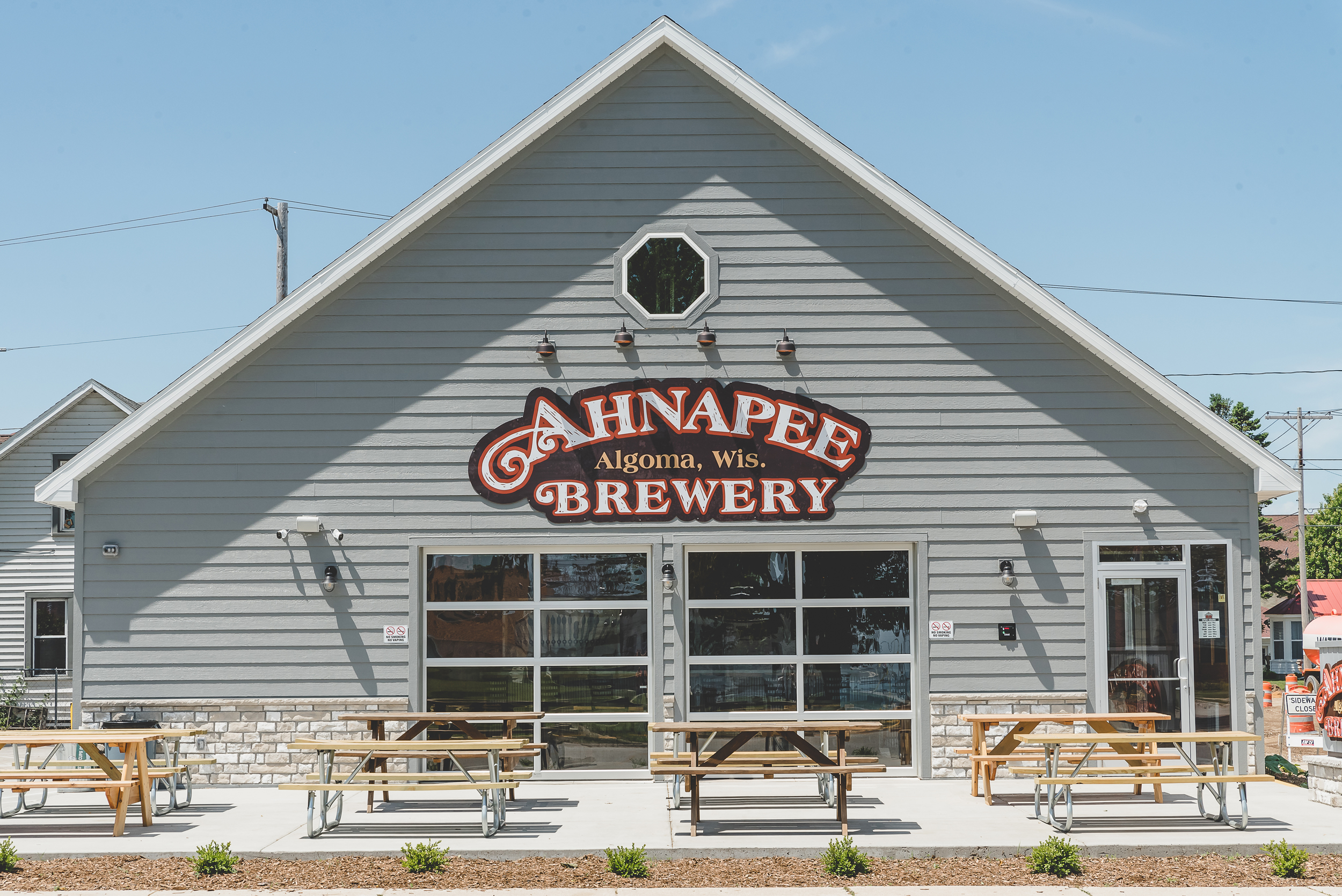 Taproom Hours, November - April